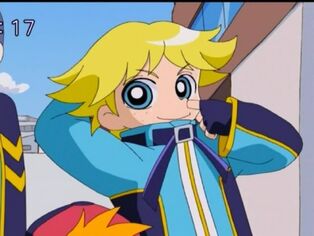 The Funny Retarded Member Of The RRBZ! 
Boomer dosent know when to shut up and allways annoyes his brothers. He is best friends with Lan
Boomer loves Bubbles and he tries not to act dumb around her.(Which it works)
Boomer isent that smart but he can be sometimes.
Signature Weapon: (Unknown)
Signature Color: Blue
​ (Back To Orginal Page-PPGZ CHATS INFO
Likes & Dislikes
| Likes | Dislikes |
| --- | --- |
| Bubbles(Girl Friend) | When Bubbles Is Sad |
| Lan Hikari(Best Friend) | When Bubbles Get's Hurt |
| Boomar(Son) | HIM |
| Brick(Team Mate) | Solo |
| Butch(Team Mate) | Bass |
| Dark Magician Girl(Friend) | Berserk |
| Blossom(Friend) | Veggies |
| Buttercup(Friend) | When Brick Or Butch Make Fun Of Bubbles |
| Picking his nose | Not being their to help others |
| Geo(Friend) | Being Left Out Of Group Activities |
| Chaud(Friend) | Bullies |
| Ms.G(Bubbles's Grandma) | Being Bullied |
Family Members
Mojo Jojo(So Called Dad)
Brick(Brother)
Butch(Brother)
Boomar(Son)
In My Chats
Not Much to say about Boomer really, just that he stupid and funny at the same time but he dose also pick his nose ALOT!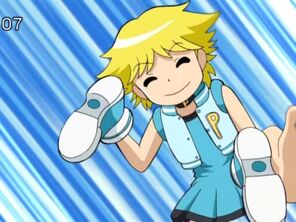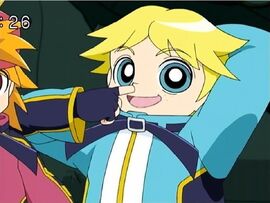 Boomer And Lan
Blue
Both Reatrdedly Funny
Not Smart
Coold Hair(They Made That 1 Up)
Gallery
Ad blocker interference detected!
Wikia is a free-to-use site that makes money from advertising. We have a modified experience for viewers using ad blockers

Wikia is not accessible if you've made further modifications. Remove the custom ad blocker rule(s) and the page will load as expected.