The Sweetest Member Of The MPGZ!
Maylu Loves Bubbles like a sister who she shares many traits with. Playing Piano,Shopping,Animals,And even doing eachother hair.
Maylu has a strong friendship with Bubbles as once Maylu kissed Bubbles on the cheek to indicate that she thinks Bubbles as a sister.
Signature Color-Blue
Transformation Name-MegaBow Maylu.
(Back To Original Page-PPGZ CHATS INFO
Likes & Dislikes
| | |
| --- | --- |
| Likes | Dislikes |
| Lan(Boy Friend) | Lan embarassing her |
| Bubbles(Best Friend) | Not able to shop with Bubbles |
| Blossom(Friend) | Getting Dirty |
| Buttercup(Friend) | Lan Getting Hurt |
| Sonia(Team Mate) | HIM |
| Iris(Team Mate) | Bass |
| Brick(Friend) | Solo |
| Boomer(Friend) | Bubbles Being Picked On |
| Butch(Friend) | Berserk |
| Animals | Rage |
| Dark Magician Girl(Friend) | When Lan Acts Stupid |
In My Chats
Maylu was killed due to HIM'S Red Arua(She was brough back by Dark Magician Girl)
Maylu's Rival Was Her Counterpar Mayas(Solo Created Her) She faught with Mayas, but Mayas was too strong.
Maylu enjoys shopping with Bubbles EVERYDAY! And they both play with dolls. Maylu and Bubbles both play piano and they had a piano contest in season 1.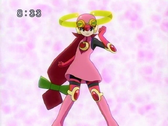 Bubbles & Maylu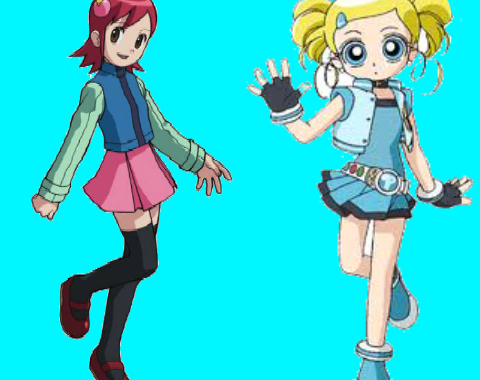 Piano Playing
Shopping
Loving Animals
Dolls
Blue
Gallery
Ad blocker interference detected!
Wikia is a free-to-use site that makes money from advertising. We have a modified experience for viewers using ad blockers

Wikia is not accessible if you've made further modifications. Remove the custom ad blocker rule(s) and the page will load as expected.