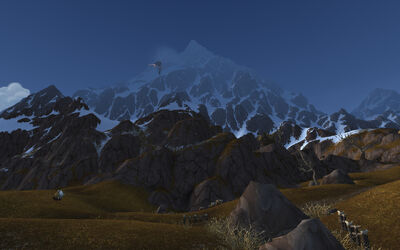 Mount Neverest
is the highest mountain in all of Azeroth. Located in northwest Kun-Lai Summit, the mountain is bordered by the Shado-Li Basin to the southwest, the Shado-Pan Monastery to the northwest, the unnamed mountain pass to the north and east with the Neverest Basecamp halfway between One Keg and the monastery, and the Burlap Trail to the south. From the Neverest Basecamp, the Seeker's Folly begins, passing by endless falling snowballs and vortexes to reach Seeker's Point. From there, the path continues, unnamed, up to Neverest Pinnacle.
Ad blocker interference detected!
Wikia is a free-to-use site that makes money from advertising. We have a modified experience for viewers using ad blockers

Wikia is not accessible if you've made further modifications. Remove the custom ad blocker rule(s) and the page will load as expected.